Rishikesh, known as the "Yoga Capital of the World," doesn't require special notice as the primary location for yoga instruction and practise. Although Rishikesh has always been a popular tourist destination due to its status as the birthplace of yoga, the city gained more notoriety when The Beatles visited in 1968. Since ancient times, the location has served as a haven for yogis, saints, and practitioners who come there to learn about this traditional Indian practise, advance their understanding of it, become instructors, or even find enlightenment.
But do you know what gives Rishikesh its reputation for yoga and spirituality? First off, Rishikesh is frequently cited as the origin of yogic practises. Here are the top 5 evidences for this assertion.
Rishikesh boasts a huge community of renowned spiritual leaders and yoga gurus
The Hindus rightfully count Rishikesh among their most holy or sacred places. Saints and sages who are professionals in this field have lived in this city for hundreds of years, and this is the main reason why.
Famous yoga instructors and spiritual leaders including Adiguru Nilkantha, Guru Vashishtha, Swami Shivanand, Jatawale Baba, Swami Dayananda Saraswati, Swami Aatm Prakash, and Swami Sukhdevanand have chosen Rishikesh as their home base to continue their spiritual practise.
Therefore, more courses, programmes, and yoga retreats for yoga teacher training in Rishikesh than anywhere else in the world. So, when you decide to start your yoga journey in Rishikesh, you simply get the best gurus to learn from!
Rishikesh is a never-ending powerhouse of spiritual energy
Rishikesh is perfectly positioned to unite the energies of numerous spiritually significant Gods and Goddesses since it is situated on the banks of the sacred Ganga, which is thought to be the holiest river in India. In essence, it is said that the presence of the great Ganga (or Maa Ganga), as the locals believe, has enhanced the immense spiritual energy store in and around the city of Rishikesh.
Numerous celebrities, including John Lennon, The Beach Boys, Mike Love, and the Prince of Wales, have spoken highly of the spiritual energy of Rishikesh as a result of the millions of spiritual practitioners and yogis who have lived in this holy city throughout their lives. All of their individual practises have only enhanced Rishikesh's aura.
Rishikesh is famous for its countless yoga retreats, yoga teacher training​, and ashrams
A number of internationally renowned yoga retreats, schools, and ashrams that are well-known both domestically and outside are actually located in Rishikesh because of the city's extensive spiritual and yoga legacy. When in Rishikesh, there will be no shortage of alternatives to fulfil your yoga aspirations, whether you want to enrol in a yoga teacher training programme in order to create your own yoga school or simply want to begin your own yoga journey by taking courses at a reputable yoga school.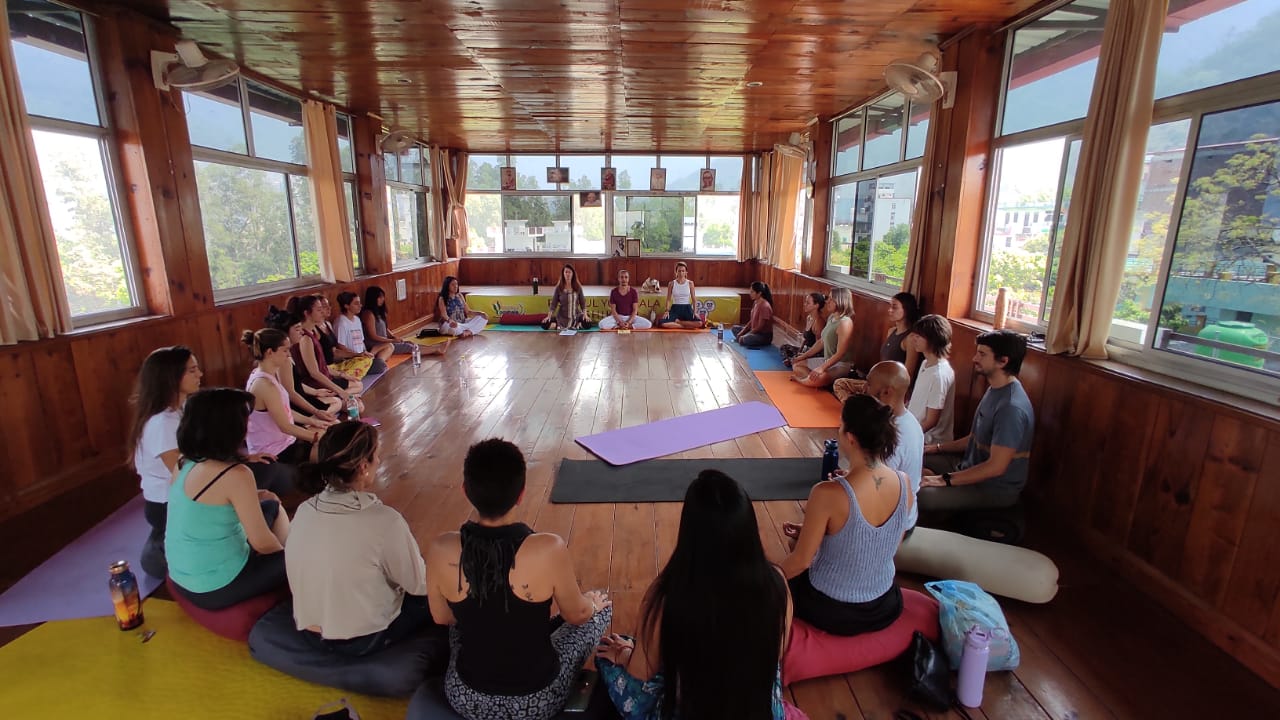 On the other hand, you can have a hard time picking the best choice out of all the options that are offered. However, if you've already made up your mind to travel to Rishikesh, putting in a little time to look into the top getaways nearby would undoubtedly be beneficial. When it comes to well crafted, internationally recognised yoga teacher training programmes, Rishikul Yogshala Rishikesh is among the top names in Rishikesh.
Rishikesh is beautifully nestled in the jaw-dropping sceneries of nature
The historic city of Rishikesh, which is situated in the Himalayas, is home to one of the most picturesque sunset sites, lush green scenery, clean air, and crystal-clear waterways. The city is kept in good shape thanks to the local authorities, who also regularly check for pollutants and take steps to protect the area's natural beauties and sceneries.
Rishikesh is a stunning synthesis of the best that Indian culture has to offer, whether it is for hiking camps, mountain climbing, verdant unending meadows, forest camping, rafting, pilgrimage tours to temples, or traditional/cultural festivals. Simply put, Rishikesh offers a lifetime of experiences for everyone and is more than just a centre for yoga.
One of the rare experiences that Rishikesh offers is yoga practise in the midst of nature, which is a healthy one. There are many more retreats like the Rishikul Yogshala Rishikesh that are distant from the annoying crowds, despite the fact that some yoga retreats are located in the city's bustle and noise. It is located in a serene natural setting, making it the ideal setting to practise yoga and start this new adventure in peace and tranquilly amidst nature.
Rishikesh provides the most authentic yoga experiences
Wanderers and tourists journey throughout the globe in search of new experiences and information. One such object and experience may be found in Rishikesh, where a large number of yoga enthusiasts from all over the world travel there. Long vacations are spent in Rishikesh by tourists who come to practise yoga, learn new techniques, and take in the spirituality, beauty, and tranquillity of the area.
Because you can find the Best yoga school in Rishikesh at the most reasonable and inexpensive price ranges, it is one of the most popular and visited locations among cities that are focused on yoga worldwide. As a result, you may relax and take a lengthy, tranquil holiday here without worrying about money or other issues. The top yoga gurus and instructors in the world, known for their genuine methods and approaches, are available here in Rishikesh. The local yoga gurus and teachers view yoga as a means of nourishing their souls and finding serenity. The classic, authentic, and original forms of yoga that were pioneered by the greatest yogis of antiquity are concentrated in Rishikesh.
It is strongly advised to make an appointment in advance with a reputable institute and put together a package for yourself if you ever want to undergo a yoga journey while visiting Rishikesh. This will improve your journey on various levels and aid in your thorough preparation. Reputable organisations like Rishikul Yogshala Rishikesh offer information on their various yoga programmes as well as the A to Z of yoga teacher training.